---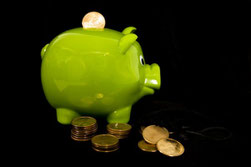 Replace your A/C system's filter regularly. Check them every couple of weeks and change them at least every 3 months, or as directed by the manufacture.
Have your system's refrigerant charge tested and adjusted, if necessary.
Have your condenser coils cleaned regularly.
Have your home's duct work tested for leaks and sealed, if necessary.
Invest in an ongoing service contract or maintenance agreement to keep your equipment running smoothly.
Set and lock your thermostats to the maximum acceptable set point.
Consider installing the most energy efficient appliance when purchasing new equipment.
Check and maintain your insulation. Improperly insulated walls, floors, attics, basements and crawlspaces drain away heat and can also lead to moisture imbalance. Adding weather stripping and caulk around windows and doors can also go a long way to improving your home's insulation.
Turn down your thermostat. Keeping your thermostat 5 degrees cooler can lower your heating bills and still not effect you home's comfort.
Install a programmable thermostat to keep temperatures regular.
Clean the furnace area. Don't keep chemicals or cleaning products near your heater, and don't store anything next to it that could impede ventilation.
Keep vents and returns free of obstructions. Don't lay carpet over vents, place furniture over or in front of them, or obstruct the flow of air.
Use of a humidifier during colder months not only adds moisture to your home, but it can actually make it feel warmer. In turn, you'll be more apt to lower your thermostat—saving money and consuming less energy.
Have your home A/C or heating system inspected. Even the most efficient system can suffer if it is not properly maintained.
Thermostats should be located on an inside wall with plenty of air circulation, away from lamps, TVs, or direct sunlight.
There should be plenty of access space around your heater or A/C. If behind a door, there should adequate ventilation were it can draw air easily.
Filters should be easy to locate and change. Dirty filters diminish your system's effectiveness and energy efficiency.
Make sure the heating and cooling systems you install are adequate for your home. One that's too small will strain and not heat or cool. One that's too large won't effectively remove moisture from "clammy air," even though it may cool faster. An over sized unit will just run up your energy bill
Make sure your new A/C system uses environmentally friendly R-410A refrigerant.
Purchase equipment with an ENERGY STAR label. High-efficiency systems reduce your impact on the environment and can also save you money.
Compare the SEER (Seasonal Energy Efficiency Ratio) or AFUE (Annual Fuel Utilization Efficiency) of your cooling or heating system with newer models. If it's below 14 SEER or 78% AFUE, you may want to consider a new, more efficient system. Remember, the higher the rating, the less wasted energy and reduced carbon footprint.